South Beach (Episodes Guide)
1.01 – I Always Tell the Truth Even When I Lie
(January 11, 2006)
Directed by: Jason Ensler | Written by: Matt Cirulnick, Philip Levens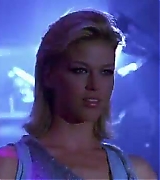 When Brooklyn construction worker Matt Evans finds his dad is gambling again and has lost his college savings, he takes a ride with his best friend Vincent to visit his ex, model Ari(elle) Casta, on Southbeach in Miami. After a party night, where he gallantly came to a girls rescue, he decides to look for work there as tips are fabulous; club owner Elizabeth Bauer hires them. When cabana boy Vincent, pretending not to understand Spanish, warns Robert Fuentes his bodyguard plans to rob him, he learns Alex was the man inside. Matt also impresses enough to be promoted to 'trouble shooter'.
1.03 – I Want What's Coming to Me
(January 18, 2006)
Directed by: Peter Medak | Written by: Scott Kaufer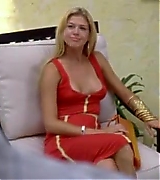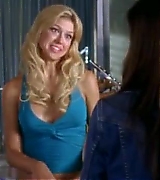 On Sunday everybody in South Beach goes to Antonio's salsa-club, even Elisabeth, who takes Matt there. Just then a model with an overdose falls into the pool; a cop on the take steps in, says to Antonio that's what he needed protection for and closes his club- he remigrates to Brazil. Elisabeth tells Matt screening their own public, a delicate balance, is the only way to avoid the same fate, and puts Matt in charge; he also starts a detailed investigation of the girl's fate, after learning from Arri how uncertain a model's future is, and tries to get her another audition.
1.04 – Every Day Above Ground Is a Good Day
(January 25, 2006)
Directed by: Jason Ensler | Written by: Peter Hume

Elisabeth and her son are both looking for a buyer for the super-de-luxe, super-expensive penthouse; Fuentes intends to buy it via a middleman. Matt's dad Charlie, who squandered his college savings gambling, turns up claiming to be in group therapy and gets another chance after helping Matt laying carpet, but it soon becomes clear he hasn't dealt with his past. Worse, he has loan shark-bookie goons in his tracks, who he put on Vince's trace; Matt makes him choose between cards and his son, and is ignored. Even though Vince confesses his own gambling past and insists the goons aren't Matts problem, the model friend saves his bacon.
1.05 – Who Do You Trust
(February 1, 2006)
Directed by: Tim Hunter | Written by: Derick Martini, Steven Martini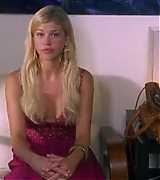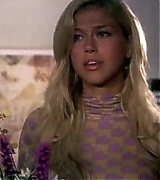 It's fashion week, a very busy time in Southbeach. Mat is flat-out with the planned catwalk at the pool; Elisabeth is courted by a designer. The corrupt police Lieutenant Rivera finds drugs in a truckload of mannequins for Fuentes. Vince cheerfully learns Italian for his cover in Fuentes's service; his task is to wait alone on the yacht, but he invites some girls for a party which spontaneously turns huge. Arielle is approached by slick fan Steven from New York; Alex attacks him without any proof. Vince wakes up drunk on board, facing the cop's pistol…
1.06 – I'll Do What I Want to Do
(February 8, 2006)
Directed by: Whitney Ransick | Written by: Antoinette Stella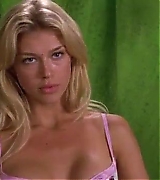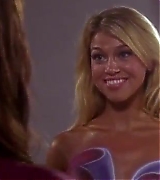 Vince sees a society wedding as the right time to return to his normal sexual mode now he's tired of fickle Brianna: jump every female which moves- even the bride Hayley, and at Matts place. Ari hesitates whether to accept nude modeling. Fuentes is shot at by an unknown while Alex' guest in the club, consults a voodoo card-layer and orders a search for the -presumably drowned- bad cop Rivera. Elizabeth insists Matt makes the bride show up. Alex is tired of his impossible to please mothers nagging and quits; once drunk even Matt calls her a controlling bitch, but she takes it as a warped business skill compliment. Just when she offered Alex to be more appreciative, he tells her he became Fuentes' casino partner.
1.07 – The S.B.
(February 15, 2006)
Directed by: David Jackson | Written by: Melody Fox

Matt is getting very close with Maggie, and feels she should go public with her musical talent. Vincent finds Fuentes takes elaborate safety precautions after the failed attempt on his life. After leaving Noctural, Alex Bauer acts as Ariels manager as shampoo campaign model. Once selected, she insists Matt comes help celebrate at Nocturnal and brings his Maggie, despite Alex, who gives them his blessing and helps Maggies music being discovered so as to have Ari for himself. Fuentes survives an attempt on his life by two men, they don't.
1.08 – It Looked Like Somebody's Nightmare
(February 22, 2006)
Directed by: Whitney Ransick | Written by: Adam Giaudrone

The spoiled girlfriends complain: Brianna because Vince is sometimes away for long working for his boss Fuentes, whose superstition makes him draw a gun on Vince, Maggie because Alex Bauer only works on her career now she's hot in the market rather then spend a fun day, while Elisabeth didn't even know he's her manager now. Vince is afraid of Fuentes and tells Matt to get him a legit job at Nocturnal so he can quit the gangster, and he proves a fine barman- he gets a shot, has an instant female fan club, but must get Fuentes to let him go and stay away from the hotel. Fuentes is getting blind, falls totally under a Santeria (voodoo) priestess's spell and demands Vince to take a mystery air boat trip in the swamps; bad cop Rivera and his accomplice Javier are on his heels. Matt gets loss of kisses, and the story of his girlfriends friend Nick, who fell to his death from Alex' speedboat. Maggie is furious Alex turned down a good offer from his ma for her and fires him. Vince brings Fuentes a million from his huge swamp cash stash, but is fired on the spot when Elisabeth finds on him the generous tip he got from it while Fuentes burns the rest as voodoo sacrifice. Javier and Rivera kidnap Vince to make him show the stash- but Fuentes was on to them and gives Vince his job back. Matt makes bar manager Brando admit he stole using Vince's registration code.