North Shore
Character: Lisa Ruddnick
Created by: Peter Elkoff
Directed by: Fred Gerber
Written by: Amy Berg, Andrew Colville
Produced by: Bill Nuss
Cast Members: Kristoffer Polaha, Brooke Burns, Corey Sevier
Released date: January 13, 2005
Genre: Drama, Romance
Duration: 1h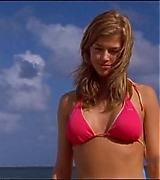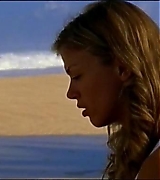 1.20 – The Ex-Games (Synopsis)
aired on January 13, 2005 – Episode Screencaptures
After the gang comes up with Jason's bail money, the police ask him to help them implicate Vincent for his drug running operation, or they will nail Jason instead. Jason refuses to cooperate, until he figures out (too late) that Vincent may have lied to him about wanting out of the drug business. Meanwhile, Nicole has to struggle with her heart. Also, MJ shows an unknown talent with music composing, while Frankie has to deal with betrayal when the scheming Alexandra plots to use him and Tessa to take over the nightclub for herself.
1.21 – The End (Synopsis)
aired on 2005 – Episode Screencaptures
Vincent's situation is resolved along with the relationships of many people from Grand Waimea. Gabriel has to choose between a sponsorship or a girl. MJ and Chris got back together and MJ gets into a music career. Frankie decides to start a new club after finding out about Tessa being setup by Alex. Vincent tries to make things straight with the police by giving away his partner, Xao Ling, to the police. Jason and Nicole get married. Vincent gives his share of the hotel as a wedding gift. As Jason ignites the car, it explodes.