Friday Night Lights (Season 2)
2.01 – Last Days of Summer
(October 5, 2007)
Directed by: Jeffrey Reiner | Written by: Jason Katims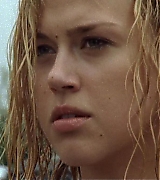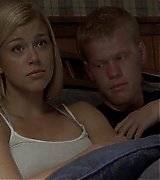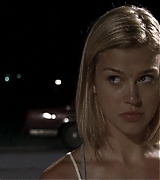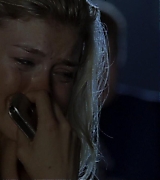 In the second-season premiere, Coach Taylor returns to town when Tami goes into labor and realizes how much things have changed. Elsewhere, Julie flirts with a guy at the pool; and Tyra appoints Landry as her protector.
2.02 – Bad Ideas
(October 12, 2007)
Directed by: Jeffrey Reiner | Written by: Elizabeth Heldens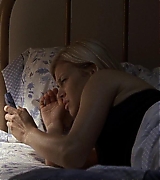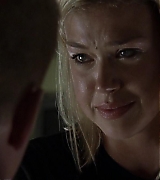 The start of the school year finds Tami struggling without Eric's parenting help. Elsewhere, Matt and Landry have difficulty adjusting to new lifestyles. Smash, on the other hand, basks in accolades from coaches, scouts and fans.
2.03 – Are You Ready for Friday Night?
(October 19, 2007)
Directed by: Seith Mann | Written by: Kerry Ehrin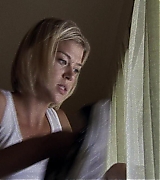 Smash and Matt bring their animosity for one another to the field during the Panthers' first game of the season; Coach Taylor makes another trip home; Riggins finds himself looking for comfort in an odd place; and Street explores his options in dealing with his paralysis.
2.04 – Backfire
(October 26, 2007)
Directed by: Jonas Pate | Written by: David Hudgins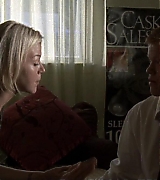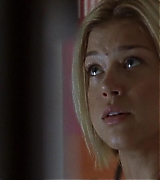 Coach Taylor makes a huge career move. Riggins and Street head to Mexico as Street hopes to explore experimental surgery. Riggins, who is concerned about Street, turns to Lyla who is busy trying to help newcomer Santiago Herrera to Dillon. A big development in a police search instills more trepidation in the lives of Tyra and Landry.
2.05 – Let's Get It On
(November 2, 2007)
Directed by: David Boyd | Written by: Patrick Massett & John Zinman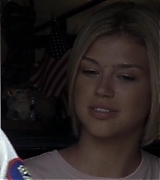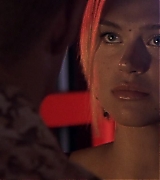 Coach Taylor deals with his disheveled team, led by the conflict between Matt and Smash. Meanwhile, Tim and Lyla try to change Jason's mind about the experimental surgery. Julie asks Matt to hang out. Landry plays his first game for the Panthers.
2.06 – How Did I Get Here
(November 9, 2007)
Directed by: Jonas Pate | Written by: Carter Harris

Building pressure forces Landry to tell his dad the truth about the killing; the arrival of Tami's sister prompts Tami to reexamine the life she's leading; and Riggins has something to prove after he's kicked off the team. Matt strikes up a relationship with the new girl named Lauren (Kim Smith), upsetting Julie.
2.07 – Pantherama!
(November 16, 2007)
Directed by: David Boyd | Written by: Bridget Carpenter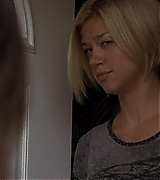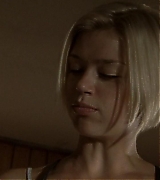 Smash's college options are revealed on the first official day of recruitment; Coach Taylor focuses on a new athlete; Matt is tempted by his grandma's nurse even though he has a new girlfriend; Julie befriends a new teacher; and Lyla and Tyra work on Pantherama together at Tami's bidding; Tim moves into Tyra's because of Billy and Jackie.
2.08 – Seeing Other People
(November 30, 2007)
Directed by: Jeffrey Reiner | Written by: Elizabeth Heldens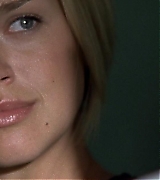 Smash visits a college that's recruiting him; Matt considers an open relationship; Tami lashes out at Julie's teacher; Eric is jealous of Tami's relationship with her colleague; and Tyra's attacker's brother asks to meet with her.
2.09 – The Confession
(December 7, 2007)
Directed by: Allison Liddi-Brown | Written by: Bridget Carpenter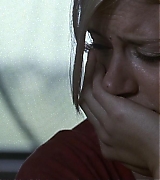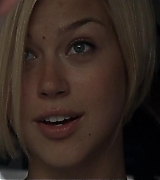 Landry continues to struggle with his conscience when he confesses to the murder of Tyra's attacker; Street contemplates his future as Herc sets him up with an online dating service; tension continues to build between Tami and Julie.
2.10 – There Goes the Neighborhood
(January 4, 2008)
Directed by: Jeffrey Reiner | Written by: David Hudgins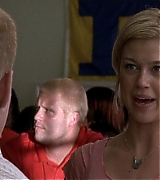 The Panthers host a rival team whose school was hit by a tornado. Tami, Julie, and Riggins adjust to their new living situation. Lyla's mom plans to remarry, and Landry and Tyra attempt to put the murder behind them.
2.13 – Humble Pie
(January 25, 2008)
Directed by: Jeffrey Reiner | Written by: Carter Harris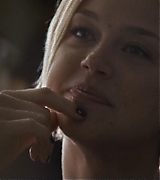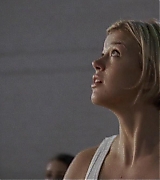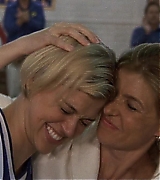 Charges are pressed against Smash after a confrontation, Jason finds a new career, Tami is hired as the new volleyball coach and turns to Tyra for help, Tim faces a tough time trying to express his feelings for Lyla.
2.14 – Leave No One Behind
(February 1, 2008)
Directed by: Dean White | Written by: Aaron Rahsaan Thomas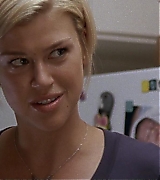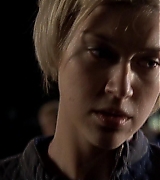 Matt reaches a tough point in his life where nothing seems to really matter to him anymore. Tami's relationship continues to grow with Tyra, as Julie becomes more and more jealous. Landry's new friend may screw up his relationship with Tyra, and Smash begins his 3-game suspension.
2.15 – May the Best Man Win
(February 8, 2008)
Directed by: Patrick Norris | Written by: David Hudgins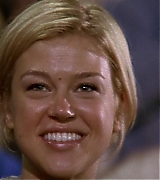 Smash is determined to get a football scholarship, despite the recent events that have taken place, and is shocked when the most unlikely place gives him an offer that will change his life. Coach becomes jealous after Tami runs into her old high school boyfriend (Peter Berg). Jason receives the biggest news of his life since his accident. Tim continues his pursuit of Lyla.